Department:  ELECTRONICS
About the Department
The Department of Electronics was founded in 1983-1984 under the aegis of the Department of Physics with an aim to impart the concepts from traditional to modern aspects of Electronics. Later it got established as an independent department in 2004.After obtaining autonomy, the department is revising the curriculum periodically, by taking into confidence all the stake holders, to facilitate students to pursue higher education, acquire skills for employability and become entrepreneurs. The Department strives to set a benchmark in quality higher education with an emphasis on preparing the students to face the world outside in a dignified manner. The class room teaching is well supported by rigorous practical training conducted in the well equipped laboratories which further enhances the practical capabilities of students. Department
Click Here For Detailed Syllabus
 Programme Offered:
Programme

Duration

B. Sc with PME combination

3 Yrs  ( 6 Semesters )

 

COC in Electrical & Electronic Equipment Maintenance

Certificate course

2 semesters

Diploma course

2 semesters

Advanced diploma

2 semesters
Programme Objectives:
Equipping students with substantial knowledge for a wide range of applications  in the subject
To empower students to properly formulate, critically analyze, efficiently design and thus be able to provide solutions to the problem.
To give adequate exposure to emerging technologies
To nurture required skill sets to enable students to pursue successful professional career in industry, higher education & entrepreneurship
Programme Outcomes:
Apply knowledge of Mathematics, Physics & Electronics  fundamentals to the solution of problems in electronic circuits &  communication systems
Apply appropriate troubleshooting techniques to electronic circuits or systems and perform test procedures
Assemble, modify, test and troubleshoot electronic circuits, in accordance with job requirements, functional specifications and relevant standards, with guidance as required.
Communicate effectively in technical and non-technical environments
Curriculum (CBCS semester scheme):
Credit pattern of CBCS scheme:
Core papers (Credit: 06 each)
Sl. No

Sem

Code

Tit le of the paper

Total credits

Th

Pr

1

I Sem

DSC – 1A

Network Analysis and Analog Electronics

04

02

2

II Sem

DSC – 2B

 Linear and Digital Integrated Circuits

04

02

3

III Sem

DSC – 3C

Communication Electronics

04

02

4

IV Sem

DSC – 4D

Microprocessor and Microcontrollers

04

02
Discipline Specific Elective papers (Credit: 06 each)
Sl. No

Sem

Code

Tit le of the paper

Total credits

Th

Pr

1

V Sem

DSE – 1

Digital Signal Processing

04

02

2

VI  Sem

DSE – 2

Verilog and VHDL

04

02
   Skill Enhancement Course: (Credit: 02)
Sl. No

Code

Title of the paper

Total credits

Th

1

SEC

Electrical circuits and network Skills

02
View Programme Syllabus for the year 2018-19
Laboratory facilities:
The department has spacious well equipped laboratory which is the backbone of the department, contributes significantly to the practical adeptness of the students.
The hardware lab is well equipped to perform experiments in Analog and Digital Electronics.
The newly established software laboratory is a good platform to perform experiments in DSP, VHDL & Verilog and C++ programming supported by latest software tools. 
Placements:
Sl. No.

Year

Name of the Company/ Organization/ Department

No. of Candidates Placed

1

2013-14

HGS Solutions, Mysuru

01

2

WIPRO TECHNOLOGIES  Mysuru

01

3

Entrepreneurs

03

3

2014-15

WRUTH ELECTRONICS

01

4

FIT KIDS EDUCATION & TRAINING PVT. LTD., BENGALURU

01

5

Entrepreneur

01

6

2015-16

RANGSONS ELECTRNOCS , Mysuru

01

6

2016-17

WIPRO TECHNOLOGIES , PUNE

01

7

BAJAJ AUTOMOBILES, Mandya

01
Higher Education:
Sl. No.

Year

Name of the University/ Institution

No. of Candidates admitted

1

2013-14

University of Mysore

01

2

2014-15

Hemagnagothri, Mysore 

02

3

 

2015-16

Bharathi College, K M Doddi,

01

4

JSS University, Mysuru

01

5

Mahajan`s Law College, Mysuru

01

6

 

 

2016-17

Govt. College,  Mandya

02

7

UOM , Maharani's College, Mysuru

02

8

JSS College, B N Road, Mysuru

03

9

2017-18

University of Mysore

02

10

2017-18

Kuvempu Univeristy

01
Contact:
T V LATHA ,
Head of the Department
Phone No.: 0821 - 2548236
Email:  tvlatha64@gmail.com
Faculty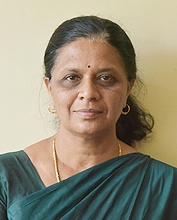 M.Sc | Associate Professor & HOD
VIEW PROFILE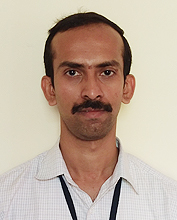 M.Sc. PGDHRE | Assistant Professor
VIEW PROFILE