About  the  Department:
•The department is functioning from the inception of the college (1964).
•The department has 8 qualified teachers. 
•Curriculum is revised periodically once in two years.
• Soft skills  and practical components are introduced from 2016-17 .
•New syllabus as per UGC guidelines (with soft skills and practical components) with CBCS scheme is introduced from 2017-18.
•Special lectures, seminars and workshops are organized by the department to provide a platform  to students to discuss the  challenges, achievements and applications of recent developments in mathematics;
•The college has provided computer lab facilities to the department and Mathematics is taught effectively by experimentation using Scilab /Maxima programmes.
PROGRAMME OFFERED;
B.Sc (PCM, PMCS , PME) 

BCA

 

B.VOC(Software development) 

BVOC (Animation and film making)

CC(Animation)
PROGRAMME OBJECTIVES:
•    Students after their graduation can go for higher studies and research in Mathematics.
•    After graduation students can opt for teachers training program  (B.ed).
•    To grab Job Opportunities in General and Corporate sectors, Business administration as well as Competitive Examinations.
•    To develop a spirit of enquiry and mathematical skills in the students.
•    To provide quality education in Mathematics. 
Curriculum :
The present scheme and syllabus are under Choice Based Credit System (CBCS).
Click Here For Detailed Syllabus
LABORATORY FACILITIES: 
The department has three computer labs which are equipped with 60 systems (20 systems in each lab). The abstract mathematical ideas are demonstrated by using concrete objects, graphs, model charts and posters with the help of FOSS tools like Sci-lab and Wxmaxima.
Placement : 
| | | |
| --- | --- | --- |
| Sl no | Name of the Company/Organisation/Department  | No .of candidate Placed   |
| 1 | Mylan, Bangalore | 05 |
| 2 | Jubilant , Nanjungud | 05 |
| 3 | Infosys (Mysore & Bangalore) | 08 |
| 4 | Wipro | 15 |
| 5 | Forum Mall | 05 |
| 6 | Big Bazaar | 05 |
| 7 | Thought Focus | 04 |
| 8 | Teaching Institution | 28 |
| 9 | Kushwanth Soft Solution | 01 |
| 10 | Amodha InfoTech Mysore | 01 |
| 11 | Paper Boat Kadakola, Nanjungud | 01 |
| 12 | ITC Nanjungud | 01 |
| 13 | Cerner Software company Bangalore | 03 |
| 14 | JSS women's College Mysuru | 01 |
| 15 | KEB | 02 |
| 16 | NESTLE Nanjungud | 05 |
| 17 | Guest Faculties at Various college | 17 |
| 18 | JSS Pharmacy | 03 |
| 19 | PRDC InfoTech Bangalore | 01 |
| 20 | HGS Mysore | 10 |
| 21 | Finance sector | 13 |
| 22 | Banking Sector | 08 |
| 23 | Entrepreneur | 23 |
| 24 | TVS Factory | 06 |
| 25 | J K Tyres | 04 |
Hiegher Education :
| | | |
| --- | --- | --- |
| Sl no | Name of the University/Institution | No .of candidate admitted |
| 1 | JSSCACS, Mysuru | 60 |
| 2 | JSSCW, Mysuru | 05 |
| 3 | Mysore University, Mysuru | 24 |
| 4 | YCM, Mysuru | 15 |
| 5 | SJCE, Mysuru | 10 |
| 6 | PES, Mandya | 04 |
| 7 | Vidya Vikas Educational Institute | 06 |
| 8 | Mahajana's College, Mysuru | 10 |
| 9 | Government College Mandya | 15 |
| 10 | Bachelor of education | 13 |
| 11 | Maharani's Science College for Women | 15 |
| 12 | VTU Belgaum | 28 |
| 13 | St.Philomina college Mysore | 12 |
| 14 | Kuvempu University | 02 |
| 15 | JSS Law College Mysore | 03 |
| 16 | MIT Mysore | 05 |
| 17 | Mangalore University | 03 |
| 18 | JSS University Mysore, JSS Medical College | 08 |
| 19 | Bangalore University, | 10 |
| 20 | M S Rammaih Educational Institute | 05 |
| 21 | NIE Mysore | 08 |
| 22 | Hema Gangotri ,Hassan | 10 |
Contact :
The Head
Ph. No:9901926207
Email: jssmathsmysore@gmail.com
Faculty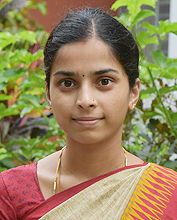 M.Sc | Assistant Professor
VIEW PROFILE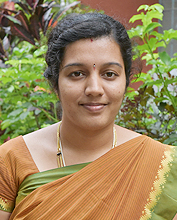 M.Sc, B.Ed | Assistant Professor
VIEW PROFILE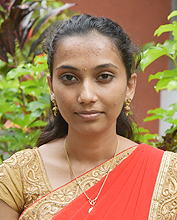 M.Sc, B.Ed | Assistant Professor
VIEW PROFILE