Department of Microbiology
About the Department: The department of Microbiology was started in the year 1993 and has been nurtured and guided by the officers of JSS Mahavidyapeeta, Mysuru and distinguished academicians. The department has produced large number of meritorious graduates in a healthy academic environment together with creating all possible avenues for a vibrant co-curriculum. The department also offers a career oriented course "Industrial Microbiology'. It was started in the year 2004. It is a three year additional academic programme, receiving students from all natural sciences.
Programme offered:       
1.   B. Sc – BMBt & BBM
 2.  COC- Industrial Microbiology  
Click Here For Detailed Syllabus
Programme Objectives:
Course focuses on the development of knowledge and skills required to practice Microbiology.
 To develop laboratory skills applicable to Microbiological research.
Programme Outcomes:
Students will develop an appropriate scientific vocabulary, reasoning skills and apply specific knowledge relevant to microbiology. 
 Students systematically able to communicate scientific information effectively, especially relating to Microorganisms, their role in ecosystem and health related issues.
Students will procure and demonstrate proficiency in laboratory safety and specialized microbiological laboratory skills which are applicable to microbiological research, including accurately reporting observations and analysis.
After successful completion of this programme students can find careers in pharmaceutical companies, chemical, agriculture and allied industries.
Faculty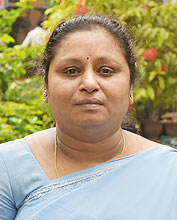 MSc, PhD | Assistant Professor
VIEW PROFILE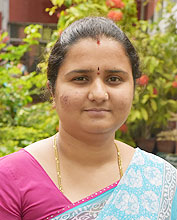 MSc ( PhD) | Assistant Professor
VIEW PROFILE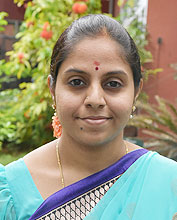 M.Sc. | Assistant Professor
VIEW PROFILE