About the Department
"Political Science is the Master of all Social Sciences" -Aristotle
Our College was established in 1964 and department of Political science came in to existence in 1967 Political science is being offered as one of the optional subjects for the degree course in the arts faculty. Indian constitution a common paper for all degree courses and also being taught by our department is having dedicated three teachers.
I .The political science successfully run on human rights.
       UGC sponsored PG Diploma from 2013-14
       UGC sponsored Certificate course from 2013-14
       UGC sponsored Foundation course from 2013-14
II. Every year we conduct state level Quiz programme on Indian constitution. The Programme Consists of three cash prices and rolling shield .
III .Regularly we conduct seminars debates special Lecture and extra activites.
IV. Our department is having comfort number in student facility maintain good results.
Courses Offered : B.A with combinations of H.P (CBCS)
Click Here For Detailed Syllabus
Programme  Objectives  B A Political Science
   The proposed   program me objectives acquaint student with the structure and manner of functioning of legal system in  India.
   Study form  competitive  examination point view
   Study of national and international political affairs
   Creating appropriate and efficient political leaders
Program Outcomes
            On Completion of the BA (Political science) Students are able to:
State is the most universal and  power full  of all social institutions and politically enlightened people are capable of playing a use full  role in social and political affairs.
Statesman ,political leaders ,legislators administrators and diplomats are efficiently conduct their business and discharge their function they need the knowledge of political science
Political awareness contributes to good citizens
Citizens aware of their rights and duties
Political science  students the limit of states control over individuals freedom and the area of  individuals freedom.
Political science educations the individual about the ideals of patriotism toleration and national  integration  
Faculty
M.A, (Political Science) | Associate Professor
VIEW PROFILE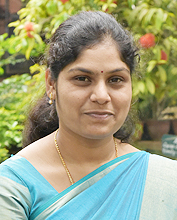 M.A,M. Phil, B.Ed. (Political science) | Assistant Professor
VIEW PROFILE