About the Department:
JSSCACS founded in 1964 is renowned for its academic excellence, discipline coupled with overall development of the students. In recognition of its par excellence in academics the college has obtained autonomous status. The Zoology department was started in the year 1965. The department is well equipped with a museum with 1200 bottle specimens, 10 stuffed birds, 10 stuffed mammals, 10 stuffed reptiles. The museum is also having collection of bones and skeletons (Osteology) and features of more than 25 skull and 10 skeleton systems of different animals are exhibited. The collection housed by the museum of osteology are the result of 40 years collections and with two well-equipped laboratories. The department is actively engaged in conducting special lectures, seminars, educational tours etc. The department is highly motivated for enrichment of life sciences.
The students are taken to Sri. Chamarajendra Zoological gardens and CSRTI to create special interest on animal diversity and expose them to the latest developments. The students also have an opportunity to interact with learned personalities in the field of Zoology.
Programme Offered: 
B.Sc - CBZ, CZBT
Click Here For Detailed Syllabus
Programme Objectives:  
The specific learning goals for General Zoology are to provide students with a working knowledge of fundamental principles in zoology that will provide a foundation for their later advanced course work in more  specific biological subjects. As General Zoology is a basic course, students will become familiar  with animal classification schemes and associated taxonomic group diagnostic characteristics as well as developing an understanding of and
ability to apply basic zoological principles.  The laboratory and lecture sections of the course are highly integrated and directed toward teaching students the principles of 
animal evolution, classification, form and function.
Programme Outcomes:
Understand the basic concepts of chordates and non-chordates
Understand the concepts of  Dairy , Poultry, Apiculture, Aquaculture, Sericulture and Lac culture.
Understand the Lamarkism, Neo-Lamarkism and Darwinism.
Understand the process of evolution & molecular biology
Understand the term ELISA technique and IVF.
Understand the anatomy of chordates and nonchordates
Understand the Developmental stages in Chordates.
Understand the nature and basic concepts of cell biology
Curriculam :
The present scheme and syllabus are under Choice Based Credit System (CBCS).
 Click to view Programme syllabus for the year 2018-19
Laboratory facilities:
Two well equipped laboratory
One well maintained Musium
Higher Education:
| | | |
| --- | --- | --- |
| Sl. No. | Name of the University/ Institution | No. of Candidates admitted |
| 1. | University of Mysore | 02 |
| 2. | JSS college of arts,commerce,and science ooty road Mysore | 08 |
| 3. | JSS academy of higher education and research | 02 |
| 4. | DFRL | 03 |
| 5. | Mangalore university | 01 |
Contact Navyashree .B
Head of the Department
Phone No:7975660907
Email: navya.shree72@gmail.com
Faculty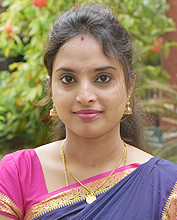 M.Sc. | Assistant Professor
VIEW PROFILE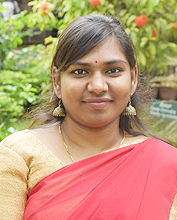 M.Sc. | Assistant Professor
VIEW PROFILE